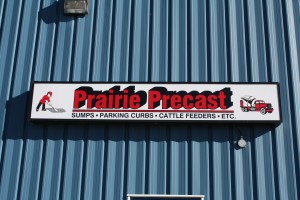 Since early 2000, Prairie Precast has been building concrete forms and helping people by creating beautiful driveways for their homes throughout Medicine Hat and area.
Whether you are looking for precast concrete steps in various shades and colours or complete driveways with exposed aggregate we are the people you are looking for.
With over 20 years of experience in the concrete business George Yeomans has been helping homeowners in Medicine Hat with all their concrete needs. If you are looking for a quote or more information, be sure to contact us as soon as possible. We tend to book up very quickly during the summer so don't delay!
This slideshow requires JavaScript.